Camping isn't for everyone. The idea of 'roughing it' deters many from bedding down in the great outdoors. However, there is a way to enjoy sleeping beneath the stars without the creepy-crawlies, tinned beans and leaking tents!  
Glamping is camping in style and luxury. You'll find that glamping facilities and accommodation are much more comfortable than a sleeping bag and tent, allowing you to stay close to nature in comfort.  
But if glamping is so different to camping, then what on earth should you pack? Do you still need a sleeping bag and food supplies? Well, what goes on your glamping packing list depends on the accommodation you've booked, the activities you'll be doing and the facilities available. Here is a short guide to get you started on your glamping journey.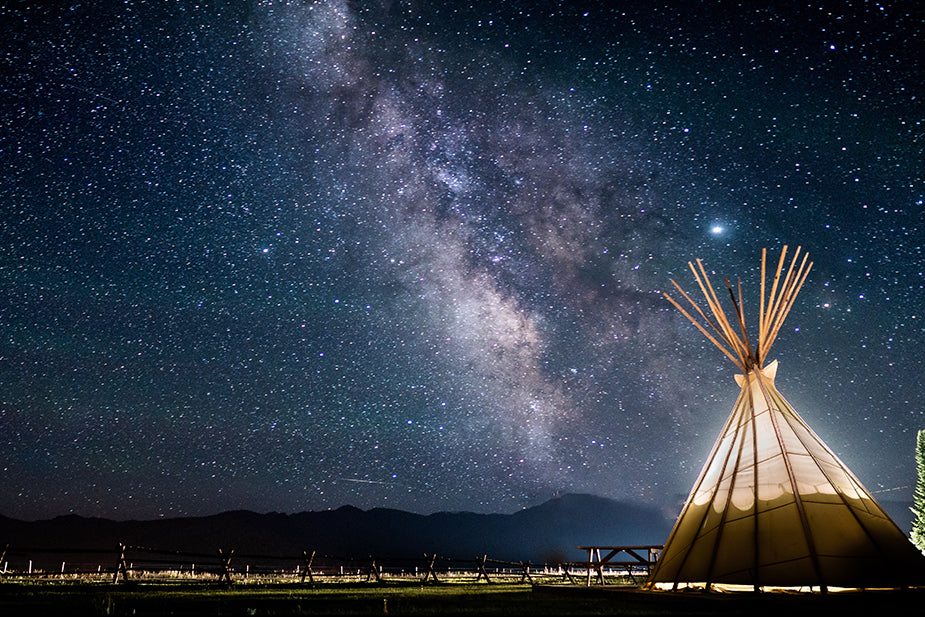 What Can I Expect on My 'Glamp Site'?
A traditional camping experience usually begins with you putting up a tent, struggling with guide ropes and then praying that it doesn't leak or fall down. Glamping on the other hand sees you arrive at a fully functioning abode - usually a framed structure with electricity and hot running water.
There has been a surge in glamping sites all across the world over the last decade. They come in all shapes and sizes - from a yurt to a Shepherd's hut, a treehouse to an Iron Age round house! Not every site is all inclusive; some provide everything you need; others may just be a step up from your basic camp site. Wherever you choose to rest your head, the location and type of lodging will dictate what you need to pack.
Most glamping sites provide the necessities; access to running water, toilets and even toilet roll. Some sites offer showers, hot tubs and even full-sized baths! However, very few will provide towels, shower gels or shampoos, so be sure to add them to the packing list.
Some glamp sites provide well-stocked kitchens with basic cooking ingredients and a delicious welcome hamper, whilst others provide the basic pots, pans and crockery. However, you shouldn't necessarily expect anything to be provided.
You may be given logs and kindling to use on an open fire or log burner. However, other establishments may only provide a circle of bricks for you to make your own fire. Either way, we would recommend bringing a lighter or a box of matches with you.
It is useful to check your host's website prior to packing to get an understanding of the facilities and what you'll need to bring. If you're unsure, then pick up the phone and ask. Unlike camp sites, the range of provisions and facilities at glamp sites vary hugely. This can make it difficult to know what you need to pack; you might need to take everything, or you may just need the clothes on your back. So always double check beforehand!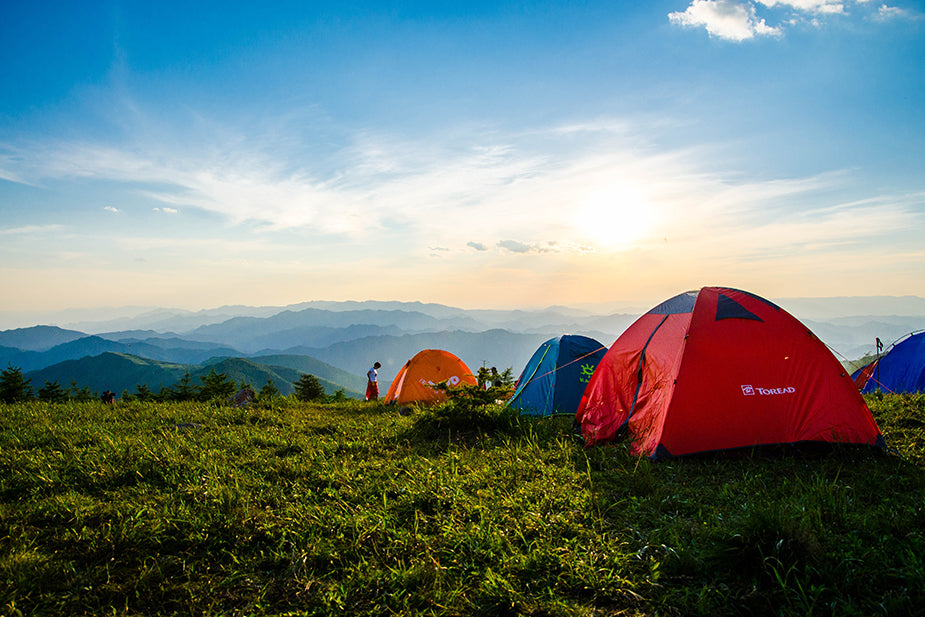 The Basics
There are some key considerations to make before you pack.
Food Storage
You may be provided with your own fridge or freezer. Or it may be communal which means it's a good idea to bring a marker pen with you to write your name on all of your provisions. On the other hand, the site may not provide any food storage, so this is a key thing to consider when packing fresh food.
The Bear Necessities
The bathroom set up can vary widely when you're glamping. You could have your own ensuite with a roll top bath, waterfall showers, and a log burning hot tub. Equally, there may be a hole in the ground, shared facilities or a compost toilet!
Knowing what the bathroom situation is will affect how you pack. You will certainly want something snuggly and warm to wear for those early hour toilet trips, especially if you have children!
Pack the basic toiletries; toilet roll, toothpaste, face cloth and towels. If you're using an outdoor shower, it's a good idea to bring organic soap, shampoo or an all-in-one hair and body wash. Your soap suds will end up in the ground so you need to use environmentally friendly products.
Many glamping sites take their environmental responsibilities very seriously and have a policy that bans the use of certain products. They often provide you with their own range of organic products to use. Check out if your glamping site has an online shop; you might be able to purchase their product range to take home with you.
Clothing
Pack as though you are going camping. Even if your site offers a more luxurious experience, you are still going to be outdoors most of the time. Most sites have a communal area for hanging out, cooking, singing songs and playing games. Pack warm clothing for the cold nights and practical, robust footwear is essential.  
Your essential glamping checklist:
Walking boots if you plan to do any outdoor hiking or woodland exploring
Waterproof shoes for the early morning walk to the facilities
Slip on shoes are useful for getting in and out of your accommodation with ease
A lightweight, waterproof and warm coat i
Hat and gloves
A cosy blanket
Warm clothes for bedtime; even treehouses get cold at night!
Flip flops or Crocs for communal bathrooms
A hot water bottle
An extra cardigan or jumper to wear on nights when the temperature suddenly drops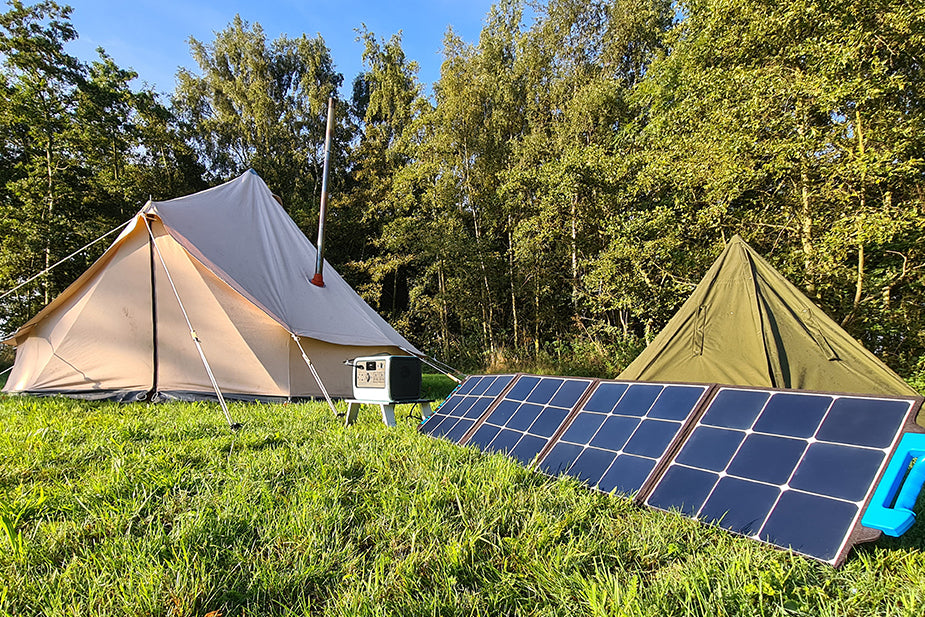 Food Glorious Food
Most glamping sites have basic kitchen set ups. You're likely to find a gas stove and some pots and pans. Some sites offer catering as part of the package - barbecues and woodfired pizzas may be available, or even a restaurant or café!
If food isn't offered as part of your glamping experience, bring food that is easy to prepare and cook. Pack a variety of meals that everyone can enjoy, and don't forget to throw in a good supply of treats too!
Final Thoughts
If you're unsure what to pack, simply get in touch with your site; they are the best people to advise you! Check where the nearest supermarket is too; this gives you a backup plan if you do forget something!
Ultimately, as long as you have the right clothes and shoes, you can usually pick up anything you are missing whilst you're on holiday. Hopefully our glamping packing list means you won't be packing the kitchen sink!