BLUETTI AC200P + 3*PV200 Solar Generator Kit
2.776,00 €
2.996,00 €
On sale
Tax included.
---
2.000W AC Pure Sine Wave Inverter (4.800W Surge)
2.000Wh/2.000W Higher Output/Larger Capacity
13 Output Ports Meet Multiple Devices
Flexible 7 Recharge Ways(AC/Solar/Car/Generator/Lead battery/Dual AC/AC+Solar)
Smart Touchable Interaction LCD Display
700W Solar+500W AC Recharge in 2-2,5Hrs
Dual AC adapter(500W) Fast recharge in 2-2,5Hrs
Eco-friendly/Gas free/Quieter/Cost-effective
---
You can earn BLUETTI BUCKS (Value about €) for completing your purchase!
---
30 Days Price Match Guarantee
BLUETTI guarantees that we will refund you the difference if you find a lower price from us within 30 days of your purchase.
Notes:(To get the price differences for your order, the following requirements must be met)
1. Valid purchase history within 30 days.
2. Take a screenshot of the lower price and email us, we'll refund the differences as soon as we confirmed it.
---
4-year Hassle Free
Warranty
Meet All Your Needs, Anywhere, Anytime
With a high AC inverter load of continuous 2000W and Surge 4800W, BLUETTI AC200P features a massive 2000Wh capacity to power your equipment. No more worry about power outages interrupting your work. No matter where you are – at home, in your backyard, on a worksite, in the bush, or on a road trip, you can rely on AC200P for credible power supply.

Coffee Maker(800W)
2+ Hrs

Electric Grill(1650W)
1 Hrs

Refrigerator (800W)
2,1+ Hrs

Hair Dryer(1600 Btu)
1+ Hrs

CACP(60W)
28+ Hrs

Light(10W)
170+ Hrs
Multiple DC & AC Outputs, Versatile Recharging
AC200P has various AC/ DC outlets, which will give you the best of both worlds for the price of one. You can alternate among each output depending on your device. You don't have to stop using one piece of equipment for another – you can charge up to 13 devices simultaneously. Besides, on the top, there are two wireless charging pads to power your smartphone.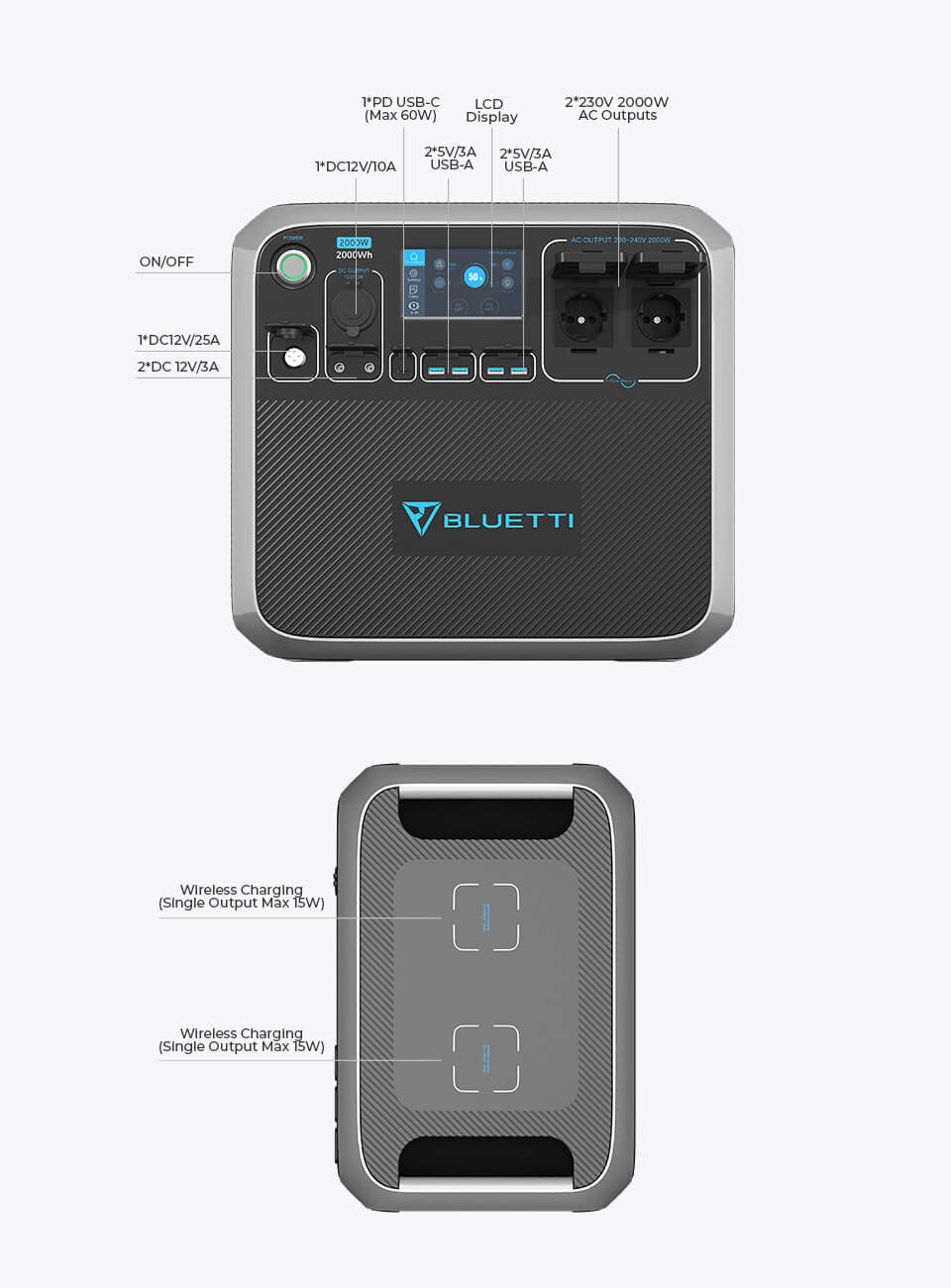 An Ideal Solution for Both Outdoor/ Indoor Use
BLUETTI AC200P can run most of your essential outdoor/indoor appliances and electronics such as Blenders, Ice coolers, Radios, Projectors, and more. In the event of unexpected blackout, it's also perfect as a home backup system especially in some areas with unstable voltage.
Superior Capacity
As large as 2000Wh capacity, it's capable to power up your devices for hours, a great power source for camping, van life, and more.
A Remarkable Necessity For Life
Meet your different needs in different scenarios.
Specifications
BATTERY INFO
---
3.500+ Cycles to 80% Original Capacity
---
MPPT Charge Controller, BMS, etc.
---
OUTPUT
---
2*AC outlets, 2.000W In Total
---
1 x 12V/25A (RV Outlet)
1 x 12V (Car Outlet)
2 x 12V/3A (5,5mm Outlet)
*All Regulated.

---
INPUT
---
700W Max., VOC 35-150V, 12A.
---
12/24V from Cigarette Lighter Port
---
1.200W, with AC and Solar Input Simultaneously
---
RECHARGE TIMES
---
≈3,5~4 Hours (With prime sunshine, ideal orientation and low temperature)
---
12V/24V Car Outlet (100W/200W):
---
≈2,1~2,5 Hours (With prime sunshine, ideal or ientation and low temperature)
---
≈2,5~3 Hours (With Optional Dual Adapters)
---
GENERAL
---
Simultaneous Recharge & Discharge:
---
16,5 x 11 x 15,2 in (42 x 28 x 38,65cm)
---
UL2743, UKCA, TELEC, RCM, FCC ID, CE, PSE, NTC, NOM
---
In The Box
BLUETTI AC200P + 3*PV200 Solar Generator Kit MANUAL
Download Now
Top performance
We mainly use the BluettiAC200P to go off-grid with our mobile home. We can use 220v for about 2 days before we have to charge. Use a coffee maker, charge a tablet, iPhone and even charge the entire mobile home just like at home. Charging with the solar panels goes surprisingly well, although the weather has to be a bit better. Charging via the supplied 230v power supply is super fast. Great purchase. Thank you.
BLUETTI Revolution
I experienced a super fast awesome solar charge under the February sun .
Very well built, strong manufacture, super-car quality and style.
Very easy assembly and setup.
Great power stock for my open air activities and emergency needs.
Thank you very much, BLUETTI!
Muy profesionales
Aunque hubo algún problema por retraso en los suministros, siempre nos sentimos seguros e informados del avance de nuestro pedido. Muy profesionales. Gracias Bluetti.
Thank you for your service
I am really pleasantly surprised at the superior quality of the product. I had been looking for this for a long time and saw it the first time on Youtube where someone really took the time to explain the product in detail.
Very well built products, a very big energy tank with easy to use panels, very confortable to bring everywhere
How-to
A useful guide to making the most of it all.
Product Application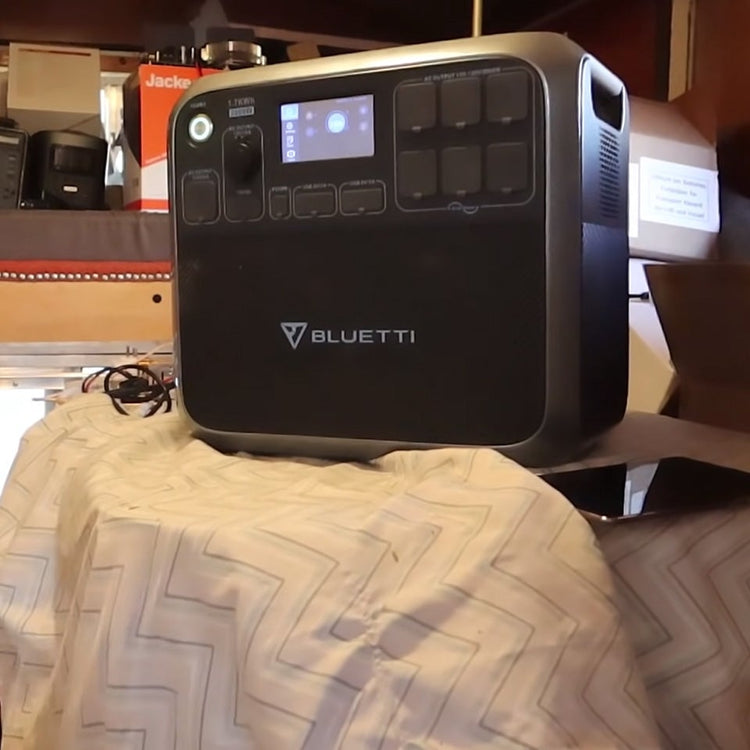 BLUETTI AC200P Portable Power Station Q&A!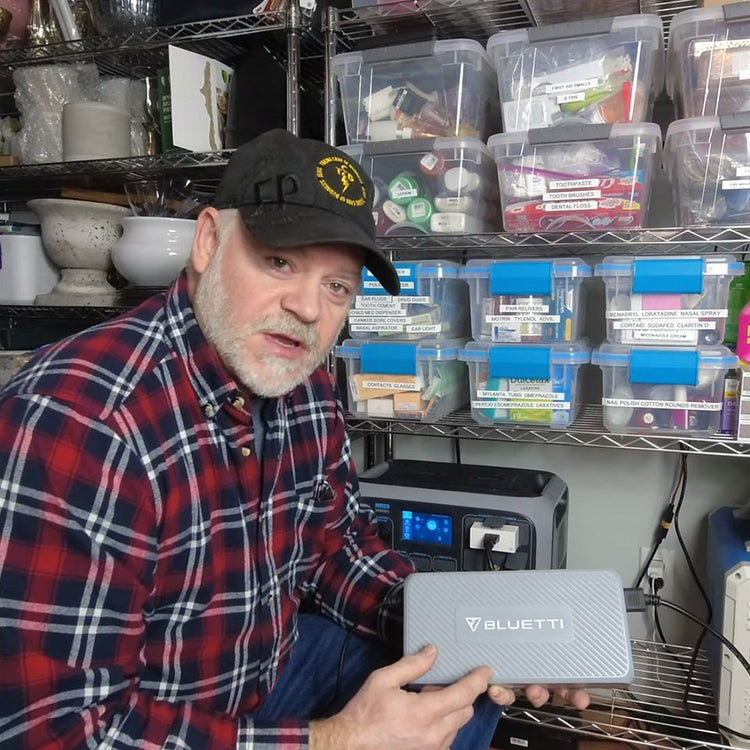 How does the AC200P increase your solar charging through the D050S?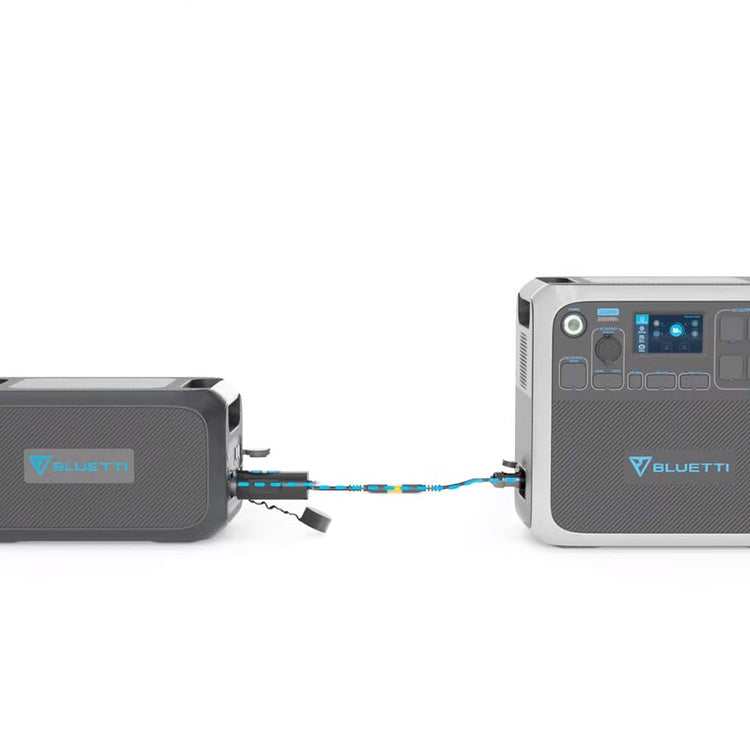 How to connect B300 or B300 with AC200/P&EB200/P